On December 8, 2022, the European Food Safety Authority (EFSA) announced that it had granted a safety certificate for the recycling process of Duy Tan Plastic Recycling Company.
EFSA is known as the agency responsible for consulting, censoring, and making decisions to assess the safety of food and pharmaceutical products circulating throughout the European territory. The main mission of the EFSA is to ensure the protection of consumer health and to only allow the circulation of truly safe and effective products through the provision of clear scientific evidence.
Specifically, after reviewing the request for safety certification of Duy Tan Plastic Recycling, EFSA believes that the process of sterilization, drying, melting, and crystallization of plastic beads by the SSP tank system is very important in determining the sterilization efficiency from the recycling process. After examining the operating parameters from the above processes, the EFSA concluded that the recycled PET plastic that the company creates during the operation process is safe to use as raw materials for producing finished products that come into contact with foods, including drinking water.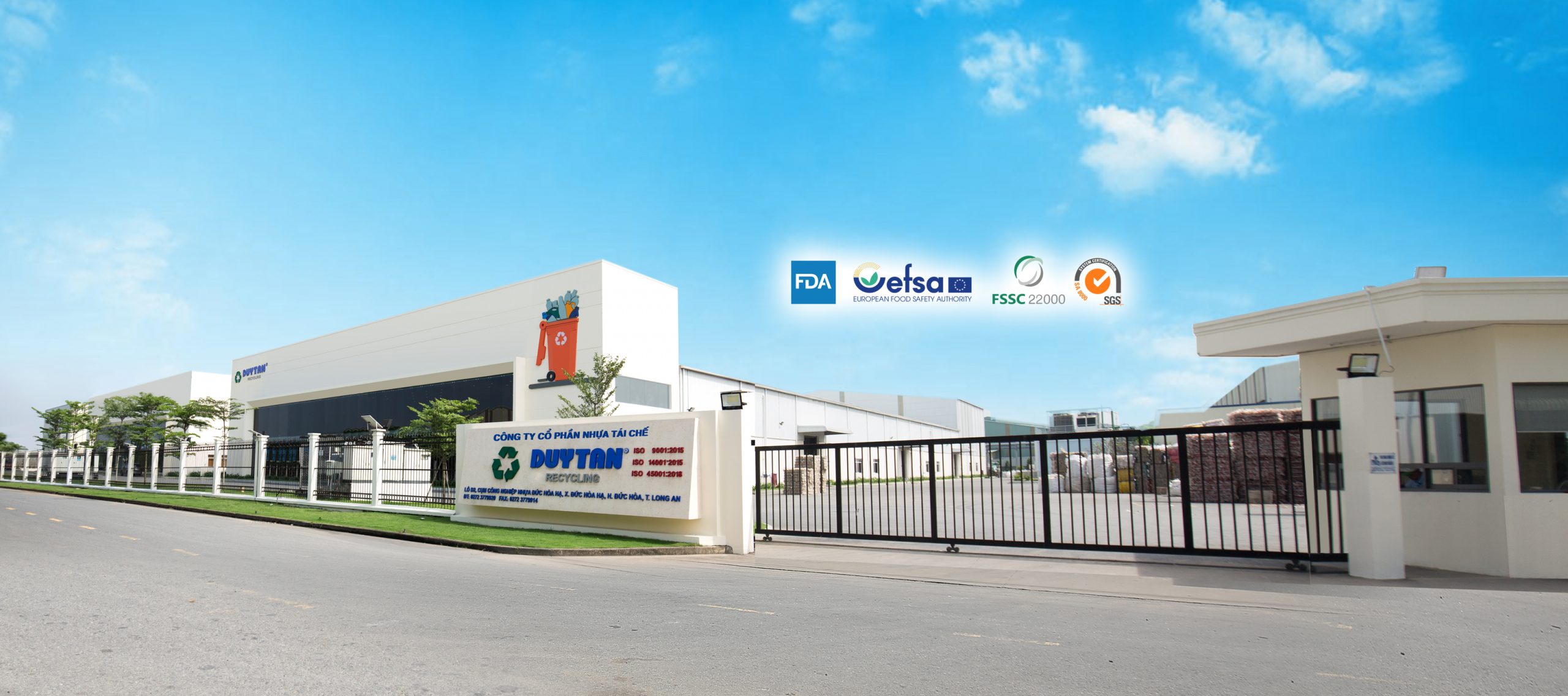 After 14 certifications in quality and management, this is considered the 15th and most rigorous standard of European Food Safety that Duy Tan Plastic Recycling is honored to receive. Along with quality certifications such as FDA, OBP, FSSC22000, ISO 9001, EFSA certification as a guarantee for the quality of the factory's recycled plastic granules. Duy Tan Plastic Recycling has opened a new door for exporting to the European market. Besides successfully exporting 4,000 tons of recycled plastic to the US, Europe will now be DTR's next destination with the welcome of the government and people who always support recycled products.
Once again, granules of Duy Tan Plastic Recycling have successfully proven product quality and safety to consumers. From there, the company hopes that Duy Tan Group's employees will accompany and strive on the path to bring recycled plastic products to not only the Vietnamese market but also the whole world.