Statistics of the World Bank show that Vietnam has become one of the major sources of plastic waste in the world.
An estimated 3.1 million tons of plastic waste is discharged on land each year, and the amount of waste dumped into the oceans is between 0.28 and 0.73 million tons. This fact makes Vietnam one of the major sources of plastic waste in the world, according to a report released by the World Bank (World Bank) today.
The study also predicts that the situation will get worse as urbanization, along with rapid population growth and strong economic development, will lead to a rapidly increasing volume of household waste. "By 2030, in less than 15 years, Vietnam's waste volume is expected to double from 27 million to 54 million tons," the report pointed out.
To find out the level of pollution in the environment in Vietnam, a World Bank study was conducted from July 2020 to April 2021 on types of plastic waste leaking into rivers and oceans. , and products on the market may be suitable alternatives. Research including field surveys in riparian and coastal areas shows that plastic waste accounts for the majority of collected waste, in which single-use plastic products (SUPs) account for 62% of the total waste collected. plastic waste (in terms of quantity).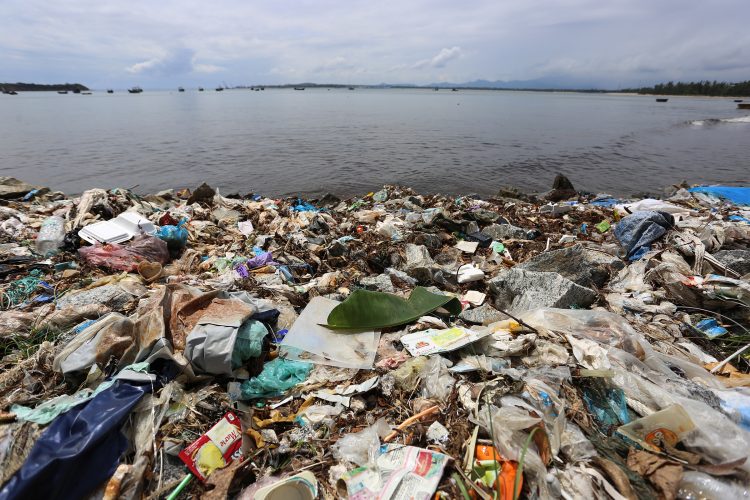 The Analysis reports on plastic waste pollution in Vietnam shows that plastic waste is common in field surveys, accounting for 94% in volume and 71% in weight. In which, the majority is food packaging waste (accounting for 44% in volume), waste related to fisheries 33% and household waste 22%. The Clean Coast Index (CCI), a tool to gauge the relative cleanliness of coastlines, indicates that 71% of coastal locations are extremely dirty.
The survey also found that the 10 most common types of plastic account for more than 81% of all plastic waste, most of which is SUP plastic. Plastic bags and broken pieces from bags, tray food containers and straws are among the top five plastics most commonly found in the environment (38%). Fishing gear is also popular, accounting for about 30% of plastic waste.
The reported solution is to replace the leading polluting plastics, which promotes reusable non-plastic items with the goal of reducing overall plastic waste generation.
Recommendations are made from using restrictions such as limiting the distribution of straws, using SUP products for on-site consumption, plastic spoons and plates from delivery services.
Next, it is proposed to charge consumers when buying non-biodegradable plastic bags (start to build up policy from 2022 – 2023); for takeaway coffee cups (policy proposal from 2025, taking fees and penalties from 2026).
Part of the timeline also proposes to ban the sale and distribution of plastic straws, non-biodegradable plastic bags and food containers.
International experience shows that switching from single-use plastics to reusable products offers more benefits than costs. But the transition is recommended to do in progess to minimize the impact and compensate for the loss incurred by single-use plastic producers.