Just imagine if 100 plastic bottles are discharged into the environment uncollected, they will cover at least one square meter, rendering the little space uncultivable or uninhabitable. The little space would multiply by a zillion times to 1,300 hectares in 2022 but for the establishment and operation of DUYTAN Plastic Recycling.
"We recycled some 1.3 billion plastic bottles in 2022, processed waste into plastic pellets of various types ready for manufacturing plastic products," said Le Anh, Vice President for Sustainability at DUYTAN Plastic Recycling.
Huynh Ngoc Thach, managing director of the company, added that the accumulative amount of plastic waste recycled at the factory as of the end of 2022 had exceeded two billion bottles, equivalent to 14,000 tons of materials.
DUYTAN Plastic Recycling late last month inaugurated its VND1,600-billion recycling factory in the Mekong Delta province of Long An's Duc Hoa District, which has a first-phase recycling capacity of 30,000 tons of plastic waste. Its capacity will soon double to 60,000 tons a year in the next phase before reaching 100,000 tons once in full steam.
The company is recycling plastic waste under modern bottle-to-bottle European technology. Recycling plastic bottles will give a new life to used plastic products, which will help not only reduce environmental pollution but also create new values, and serve as the final puzzle in the circular economy model, Anh said.
A pioneer in circular economy
The recycled plastic market in Vietnam is still in its infancy stage, with the number of recycling facilities few and far between. DUYTAN Plastic Recycling, with the first phase of its factory operational in Long An, has become the pioneer in the plastic recycling industry, according to Ho Duc Lam, chairman of the Vietnam Plastics Association.
Speaking at the inauguration of DUYTAN Plastic Recycling's factory on April 21, Lam said: "DUYTAN Recycling is a pioneer, inspiring other companies to step into the recycled plastic market. This market is attracting the increasing participation of companies investing in new technology and manpower to meet stringent standards."
The plastic recycling factory of DUYTAN Plastic Recycling being commissioned signals a new stage of the country's recycling industry whose development will not only reduce the imported volume of plastic materials but also help minimize pollution caused by plastic waste. Statistics show only some 33% of plastic waste is recycled, while the remainder ends up in the ocean or landfills.
PRO Vietnam, an alliance grouping 22 members being major consumer goods companies, has since its inception four years ago made tremendous efforts to promote plastic waste collection and recycling, but the amount collected has remained modest.
In 2022, its members including many giants like Coca-Cola, FrieslandCampina Vietnam, Lavie, Mondelez Kinh Do, and Nestle Vietnam among others managed to collect over 3,000 tons of plastic waste for recycling, and at its recent annual conference, the alliance set the target to collect and recycle 13,000 tons of plastic waste in 2023. Such initial figures, though encouraging, are just a drop in the bucket given the huge amount of plastic materials imported into the country, estimated at over seven million tons annually.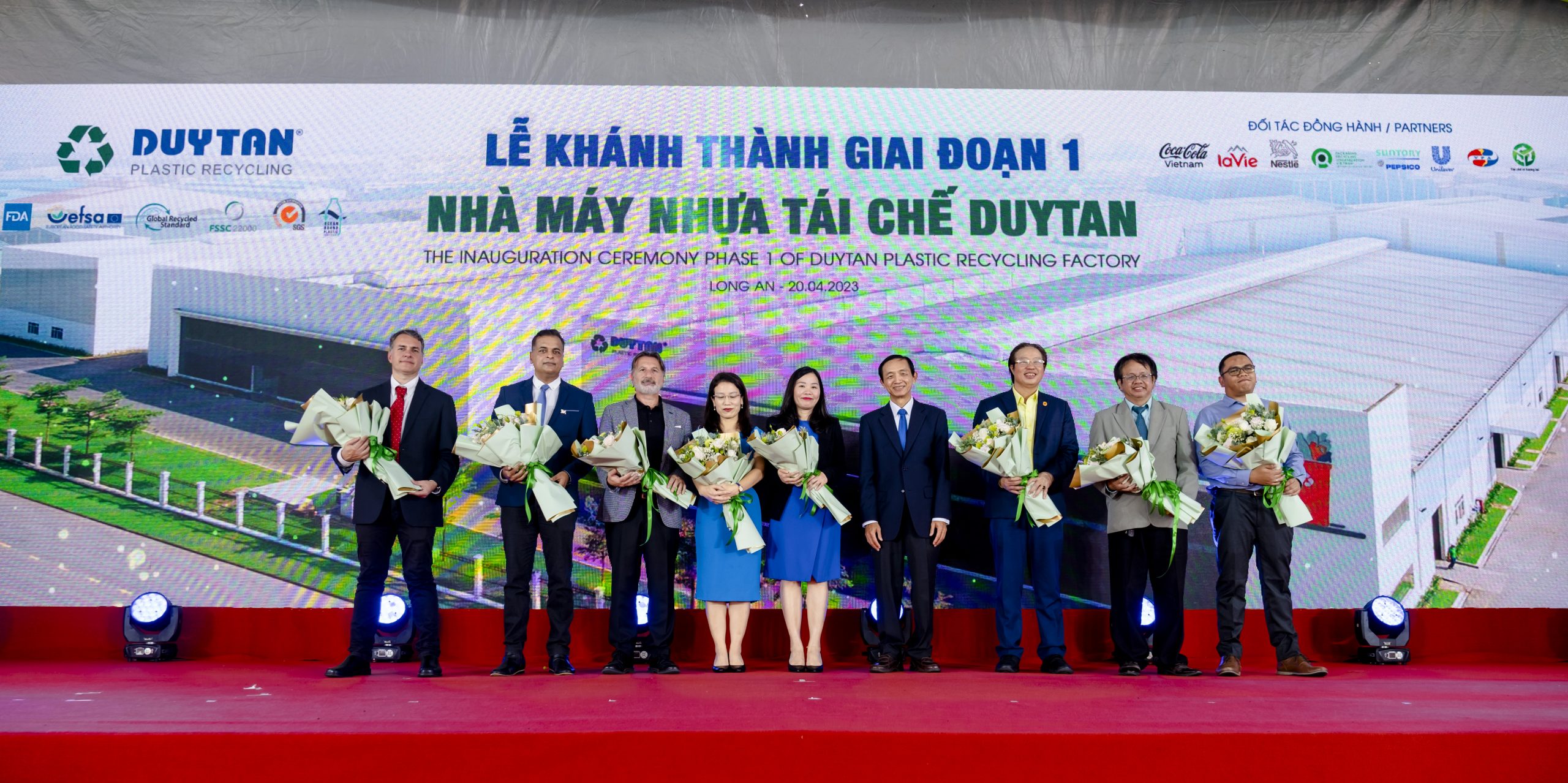 But the menace to the environment can be gradually addressed given the commitment from the country's leadership and the pioneering spirit of players like PRO Vietnam and DUYTAN Plastic Recycling.
The general picture in Vietnam in the years to come will be the transition to greenization with more and more companies adapting themselves to the circular economy. This model will not only help deal with the problem of environmental pollution but also create new values and widen the path for domestic companies to join the global value chain.
According to the circular economy development program approved by the Prime Minister in the middle of 2022, Vietnam will strive for highly ambitious targets in the next few years.
Specifically, by 2025, i.e. in only two years' time, Vietnam targets to recycle and treat 85% of plastic waste, and reduce the amount of plastic waste ending up in the sea by half. This circular economy endeavor will, therefore, be a painstaking process, requiring strong commitment from all stakeholders, the Government, the business circle and the general public alike.
The Market Study for Vietnam: Plastics Circularity Opportunities and Barriers released in September 2021 by IFC and the World Bank shows that up to 2.62 million tons of plastic waste are disposed of per year. It was reported that Vietnam imported seven million tons of plastic materials worth US$11 billion in 2021, meaning the amount of plastic waste discharged into the environment accounted for more than one-third of the imported volume or a wasted value of materials at over US$3.5 billion.
Values for economy
Recycling has emerged as a main trend as the economy shifts to circularity.
Mr. Le Anh of DUYTAN Plastic Recycling explained that recycled plastic materials produced by the factory have won the confidence of many producers of fast-moving consumer goods in Vietnam like Unilever and La Vie who see the circular economy model is inevitable. DUYTAN Recycling has also shipped 4,200 tons of recycled plastic pellets to customers in 12 choosy markets including the U.S. and Europe where quality standards for FMCG are highly stringent.
"It is because DUYTAN Plastic Recycling supplies recycled materials meeting the highest quality standards for food packaging. Further, the hefty investment in the recycling factory can be considered the final, important piece of the puzzle for the circular economy model," Anh said.
In order to have enough materials for recycling, the company has organized a wide network of stations responsible for collecting and sorting plastic waste. To date, DUYTAN Plastic Recycling has had some 100 such stations in the South. Anh said the company will organize around 2,000 stations in the future to ensure a sufficient supply of 100,000 tons of plastic waste a year.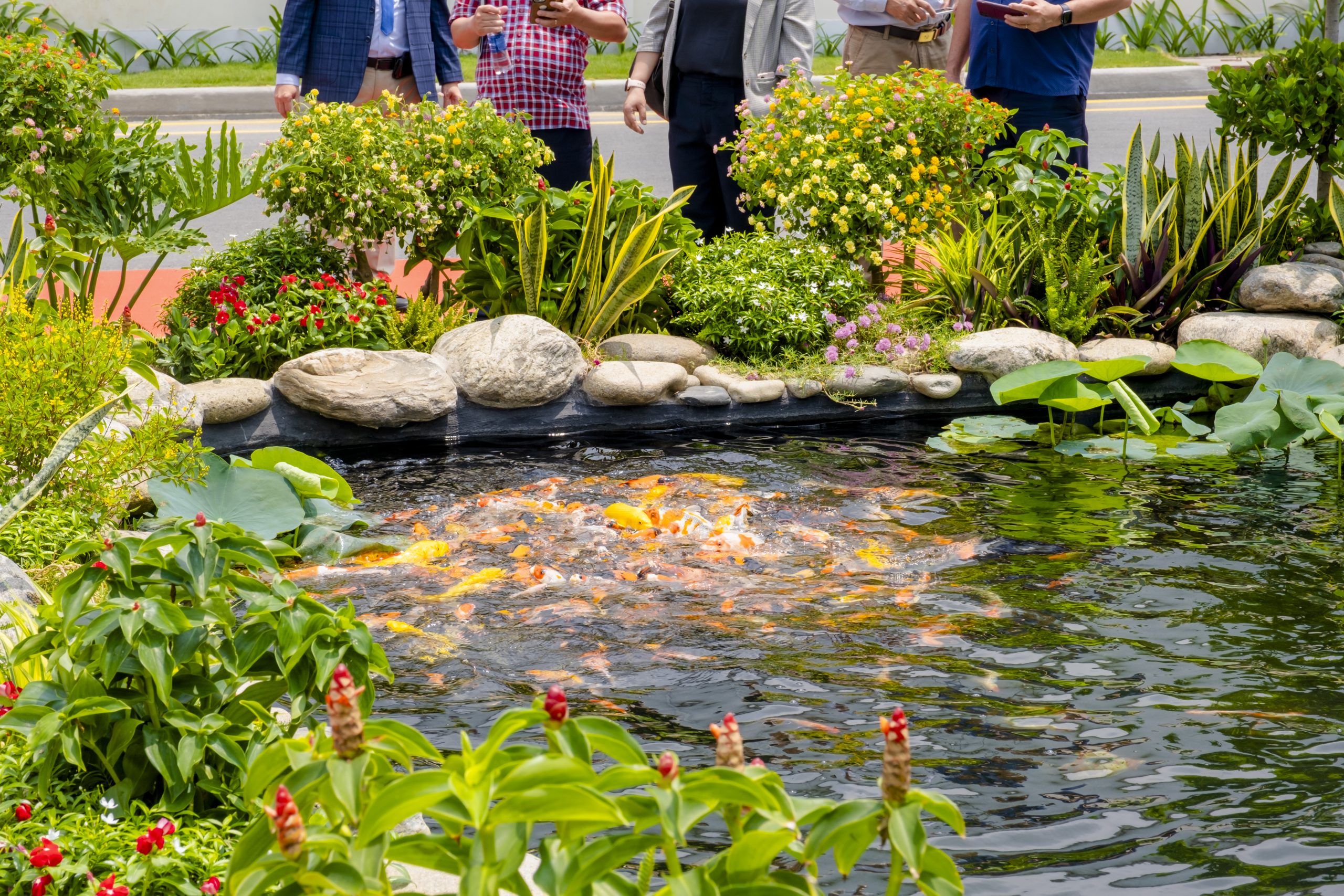 Such a network of collection stations when in full steam will create stable jobs for tens of thousands of people and also contribute greatly to the country's drive to minimize environmental pollution caused by plastic waste.
Just imagine when DUYTAN Plastic Recycling reaches its full capacity of 100,000 tons of recycled plastic a year, the amount of plastic waste discharged into the environment will be reduced by 14 billion bottles, according to the calculation early on by Huynh Ngoc Thach, managing director of DUYTAN Plastic Recycling. And if the estimate of 100 bottles covering one square meter is accepted, that will mean 14,000 hectares of space will be made available for cultivation or habitation.
*Cre: The Saigon Times – An English edition of Kinh Te Sai Gon Online magazine
——
 Website: 
duytanrecycling.com
 LinkedIn: 
https://lnkd.in/gmgvx_Gf
 Facebook: 
https://www.facebook.com/duytanrecycling
 Youtube: DUYTAN Plastic Recycling
 Hotline: (+84-27) 2377 992