On the occasion of the upcoming Vietnam Brand Day on April 20, On the morning of April 16, 2023, at the Theater Army – Ho Chi Minh City, a program to announce the list of "National Strong Brands in 2023" was held by the Association for Anti-Counterfeiting and Trademark Protection and live broadcast on HTV1.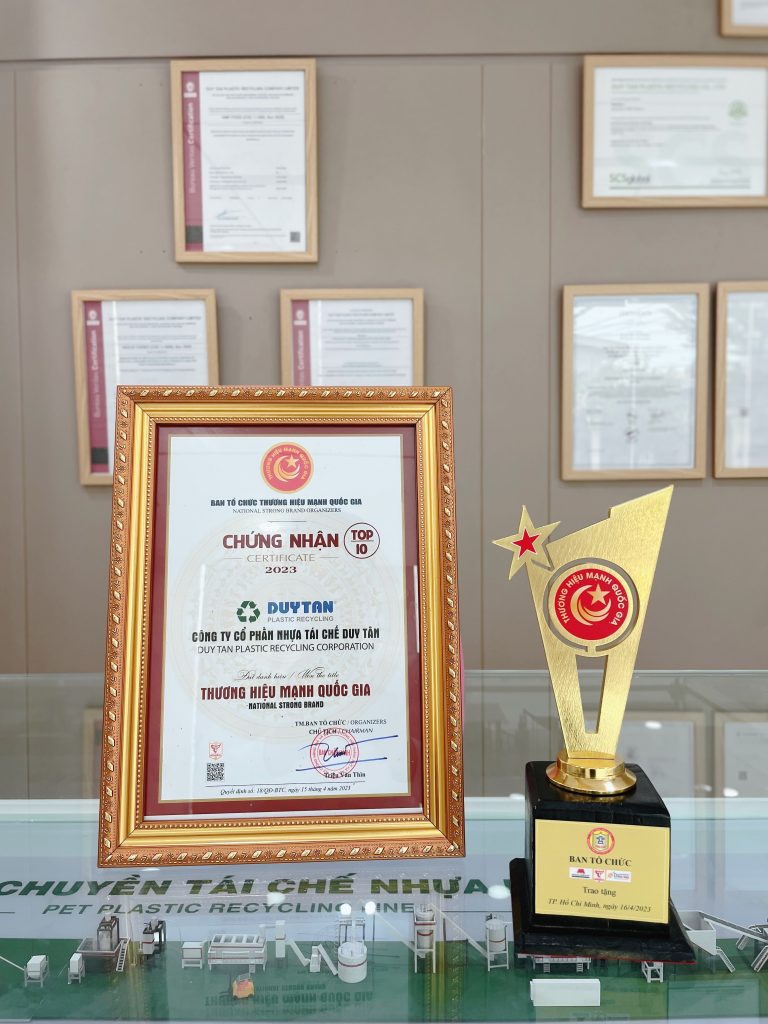 ♻️ This is also a source of strong spiritual encouragement for the Company to make more efforts, constantly striving for sustainable development. Since then, creating many new values by encouraging the use of environmentally friendly products and bringing the

DUYTAN

Plastic Recycling brand closer to consumers.
——-
 Website: 
duytanrecycling.com
 LinkedIn: 
https://lnkd.in/gmgvx_Gf
 Facebook: 
https://www.facebook.com/duytanrecycling
 Youtube: DUYTAN Plastic Recycling
 Hotline: (+84-27) 2377 992